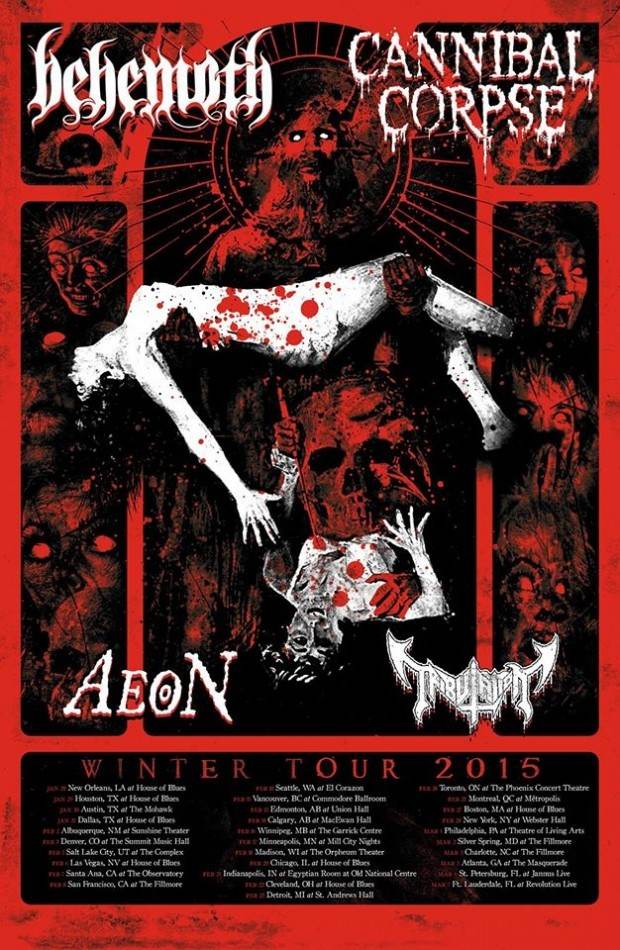 Tue., Dec 23rd
Behemoth and Cannibal Corpse will be heading out on a monster six-week North American tour this winter,…
Read More
View All Blogs
Box Office
Tickets can be purchased online or at the box office at 112 Second St, right around the corner from Sunshine Theater. Box office is open 9am-6pm Monday-Friday, 11am-6pm Saturday, Sunday.
Seating
Sunshine Theater is a general admission, standing room only theater. There are a few scattered cocktail tables and chairs in the balcony areas. Seating availability is on a first come, first served basis.
Re-Entry
For security reasons, we do not allow re entry.  If you leave the event, you will not be allowed to return.
Prohibited items
No cigarettes, no lighters, no cameras, no knives, no outside drinks and no contraband. These items must be left in your car or put in the trash upon entry. We cannot be responsible for holding your items.
Searching
All parties are subject to search upon entry. Most artists request thorough pat downs.
Refunds
Sunshine will not grant refunds to those who are ejected due to breaking the rules.
Tickets
Ticket price may may increase at door on night of event. Advance tickets are available online, by phone and at 112 2nd Street SW 9am-6pm Monday-Friday, 11am-6pm Saturday, Sunday.
Awards
Best Live Music Venue 2012 - UNM Daily Lobo
Best Place To Hear Live Music 2001 - CitySearch.com